Job details:
Job Location: Augusta Plant – Augusta, GA
Position Type: Full-Time
Education Level: High School Diploma / or Equivalent
Travel Percentage: Negligible
Job Shift: Monday – Friday
Job Category: Supply Chain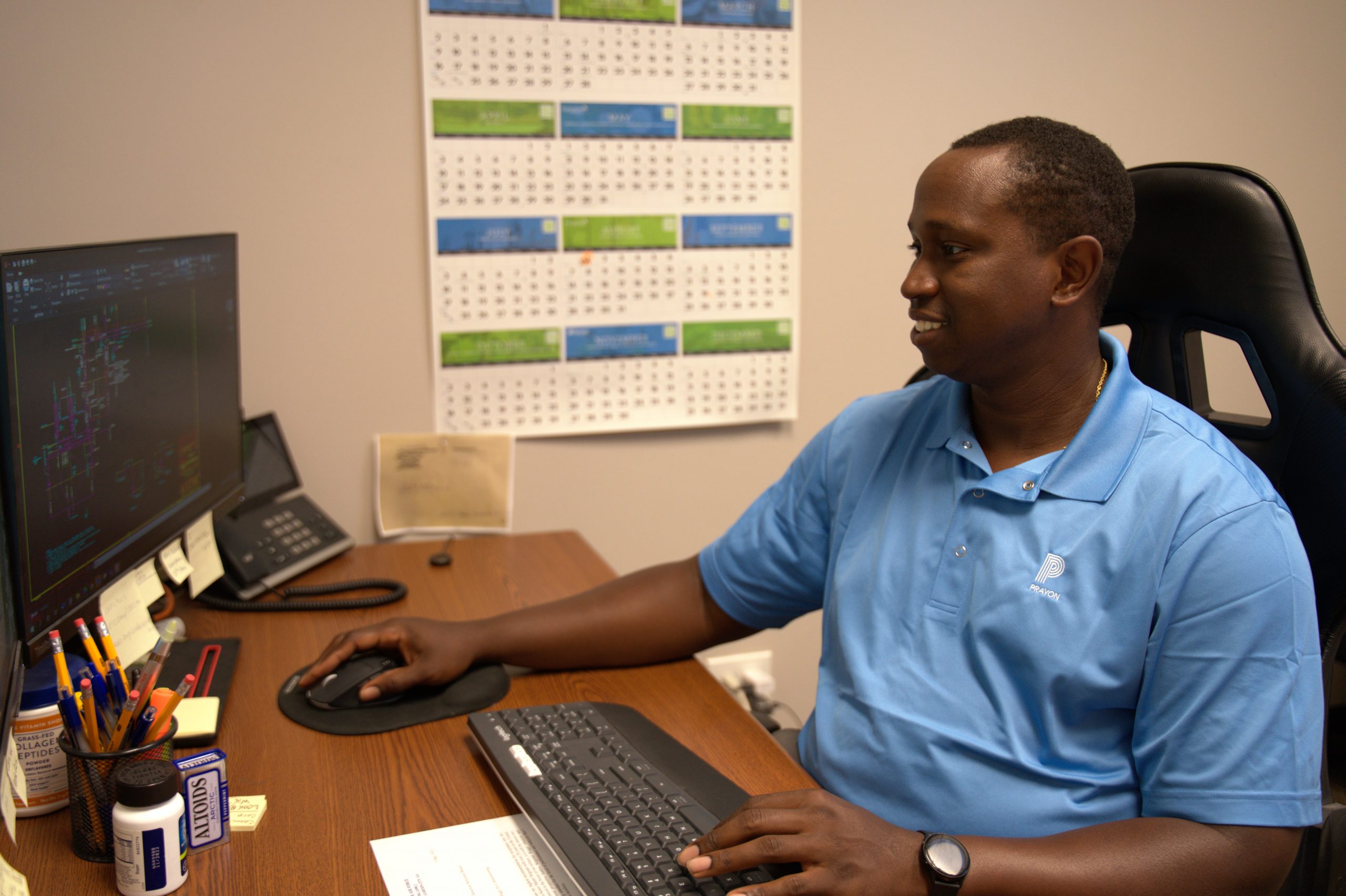 Description:
Summary:
Provides support to the overall distribution process by planning the transportation for company shipments, ensuring the proper documents accompany each outbound shipment, controlling the traffic in and out of the facility and completing the necessary inventory control transactions for the company shipments
ESSENTIAL RESPONSIBILITIES & FUNCTIONS include the following. Others may be assigned.
Safety
Maintains access control for carriers, contractors, and visitors.
Administers plant safety training to guest contractors and drivers. Ensures plant safety guidelines are followed when drivers enter plant (PPE). Issues site access badges and visitor passes.
Administers Visitor/Driver/Contractor sign in/out sheets for the main gate and performs headcount for Emergency drills and evacuations.
Traffic
Coordinates and monitors all incoming and outgoing plant traffic.
Checks in/out site traffic – package, bulk, shuttles and other vehicles.
Monitors carrier arrival times and resolves daily variances of carrier loading appointments for plant and external warehouses.
Creates manifest for waste shipments from plant (Non hazardous).
Creates manual BOLs for plant shipments (used pallets, scrap, etc).
Transportation
Prepares transportation planning for over the road, intermodal, ocean and rail shipments, warehouse shuttles and stock transports to other Prayon locations including returns (reverse logistics)
Communicates with carriers to ensure timely, safe and cost effective loading. Investigates and documents transportation related service failures.
Prepares daily advice of loading for bulk shipments. Prepares documents/reports for all outbound shipments,
Maintains carrier and shipment performance data.
Maintains rail tracking and status reports (Demurrage).
Manages rail fleet for repairs and scheduled maintenance.
Inventory Control
Prepares pick-lists for shipments (SAP Transfer Order).
Completes required material movements for proper inventory control (blocked stock, damage, customer specific materials).
Reviews PPA terminals' inventory and completes inventory write-offs (monthly).
Completes PPA Inventory updates and vessel receipts.
Shipments
Completes shipment inspections, as required.
Raw Materials
Prepares transportation planning for raw material deliveries (package, bulk, rail).
Prepares PPA tank transfer requests and issue vessel release forms.
Maintains raw material inventory reports.
Freight Costs and Rates
Requests freight rates from approved carriers.
Updates freight rates and fuel surcharge rates into SAP and department files.
Creates routes and route determination for transportation planning.
Creates shipment cost documents for completed shipments.
Audits freight invoices for accuracy and payment approval.
Issues claims for carriers and other service providers.
Reviews and assists with freight bid analysis.
Samples and Parcel Shipments
Enters and prepares customer sample requests.
Prepares all parcel packages for shipment including sample packages (FedEx, UPS, etc.).
Receives and logs small packages.
Maintains knowledge and training of DOT and HAZMAT regulations for Over the Road, ocean and air shipments.
Customer Shipments
Prepares documents/reports for all outbound shipments including Bills of Lading, NAFTA certificates, weigh in and weigh out, customer special shipping instructions, ERG forms, Certificates of Analysis and inventory movements within the system to record and acknowledge movement of goods out of the plant for customer invoicing (goods issue).
Trading Goods
Monitors Trading Goods Delivery Schedule to report overdue import deliveries.
Schedules trading goods container deliveries and communicates schedule to customer service and the warehouse.
Internal Processes
Enters Maintenance work requests for Supply Chain area.
Enters Service entries for vendor services provided.
Maintains transportation supplies inventory by checking stock to determine inventory level, anticipating needed supplies, placing and expediting orders for supplies, and verifying receipt of supplies.
Utilizes system transactions to record inventory movements and complete shipment processing.
Creates and maintains daily, weekly, and monthly shipment data and reports.
Maintains historical records by implementing record keeping systems and filing documents.
Prepares work to be accomplished by gathering and sorting documents and information.
Determines priority, format and other requirements by reviewing instructions or references.
Provides information by answering questions and requests on freight rates, transportation costs and carrier service failures.
Acts as backup to other Distribution Coordinators and Master Production Scheduling function.
Assignments may include: developing and documenting procedures and reference materials, customer/transportation master data entry/updates in SAP, and other tasks as deemed necessary by management. Trains others in areas of proficiency or expertise.
Understands and follows all organizational policies, procedures and rules, ensuring that all laws are obeyed and equal employment, safety and environmental protection are practiced.
Must be able to work in excess of eight hours per day or forty hours per week on any shift or travel as needed.
Consistently demonstrates prompt, regular and reliable attendance.
Communicates development and career goals to immediate supervisor and takes ownership of personal development plan.
Contributes to team effort by accomplishing related results as needed.
SUPERVISORY RESPONSIBILITIES & FUNCTIONS
This is a non-supervisory position
Qualifications:
EDUCATION:
Minimum Requirements:High School Diploma or GED.
Preferred:Associates or Bachelors Degree in Business Administration, Transportation & Logistics, Materials Management or relevant discipline.
EXPERIENCE:
Minimum Requirements:Two years of experience in a logistics support position.
Preferred:Knowledge of hazardous shipment and DOT regulations.
LANGUAGE SKILLS
Reading/comprehension, speaking and writing at required education equivalency level. Ability to read, analyze and interpret general business correspondence, technical/product information, policies/procedures or government regulations. Ability to complete written forms and write routine to complex procedures, reports and correspondence. Ability to effectively present information and respond to questions in a group or individual setting.
MATHEMATICAL SKILLS
Ability to add, subtract, multiply and divide in all units of measure, using whole numbers, common fractions and decimals. Ability to compute rate, ratio and percent.
COMPUTER SKILLS
Minimum
Preferred
Proficient in Microsoft Office applications, including Word, Excel, and PowerPoint.
Electronic Mail
SAP
COMPLEXITY
The work includes varied duties requiring several different but related processes and methods be applied to a broad range of activities and/or substantial depth of analysis within a particular area. Decisions include areas of established approach, methodology, interpretation or evaluation.
PHYSICAL DEMANDS
The work requires both sedentary and limited physical exertion to include sitting; walking; standing; bending; carrying of light items such as papers, books or small parts; driving an automobile, forklift, etc. Work routinely requires speaking and hearing (expression or exchanging ideas by means of spoken words and perceiving sounds by ear).
WORK ENVIRONMENT
The work environment requires normal safety precautions typical of such places as offices, meeting and training rooms, personal or commercial transportation methods. Requires use of safe work practices with office equipment, avoidance of trips and falls, observance of fire regulations and traffic signals, etc. Generally, the work area is well lighted, heated and ventilated. May occasionally include work that requires special safety precautions such as working around moving parts, carts or machines or with irritant chemicals. Employee may be required to use protective clothing or gear such as masks, gowns, coats, safety shoes, boots, goggles, gloves, safety glasses or shields.